gadgetry
---
I have been rocking the mirrored aviators for a couple ten years now. Unfortunately the sands of Kazakhstan were not kind to the originals. I could really use a couple of these that have been turned into a lamp of all things. In case you were curious, this "I Love Lamp" will run you a cool $1600. Ouch.

www.deeplymadlyliving.com
3,800 HP jet-powered bike - This guy clearly understands the meaning of "crotch rocket." I get the feeling that if Mr. Mad Ron Laycock could get his hands on a Saturn V, tip it over and tack a couple wheels on it we'd see his name atop the list of Darwin Award recipients.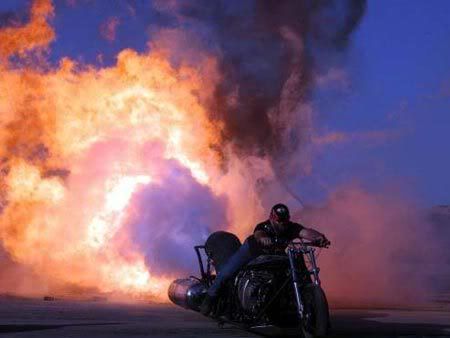 On the other end of the spectrum is 18-year-old Ben J. Poss Gulak (Canadian); creator of the Uno...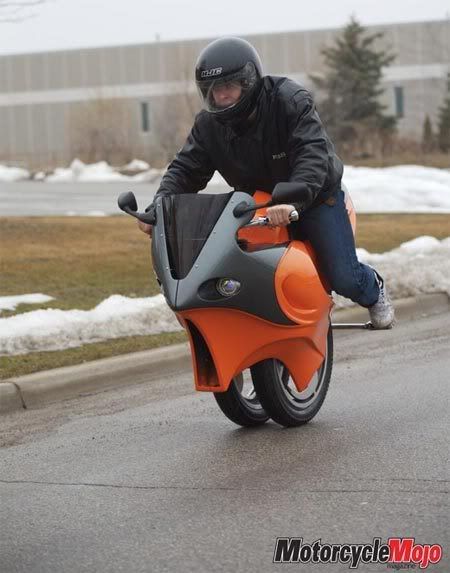 I give the young lad full credit for figuring out how to make a Segway look a little cooler and more enjoyable to ride. But did he have to give it the facial expression of the Hobgoblin about to smash into a windshield? And the name could use a little work...I clearly see two wheels.
I'm not sure either of fellows above hold a candle to the inventor of the TwoDaLoo...the world's first toilet two people can use...at the exact same time. It brings couples closer together and conserves our water supply all with one flush. The TwoDaLoo features two side-by-side toilet seats with a modest privacy wall in between. The upgraded version includes a 7" LCD television and iPod docking station.
Originating in China I'll leave it to others to argue which is the yin and which is the yang. Stock version for $1,400.
dominic
Next Level Nerd - keyboard pants that actually operate, if you type "g" or "h" more than 3 times it is questionable.

www.ohgizmo.com